Greggs of the Midlands plc
Takeaway/sandwich shop
Current Rating
Food Hygiene Rating: 5 (Very Good)
This is based on:
Food Hygiene and Safety: Very good
Structural Compliance: Very good
Confidence in Management: Very good
Greggs of the Midlands plc currently has a food hygiene rating of 5. This was awarded on Tuesday 10th May 2022 by North Northamptonshire.
Address
57 High Street,
Kettering,
Northamptonshire,
NN16 8SY
Right to Reply
The establishment has a right to reply but has not done so.
Previous Ratings Report
This establishment has 6 previous ratings.
A report is available to download with the previous ratings and rights to reply for only £2.99.
Receive Updates On New Ratings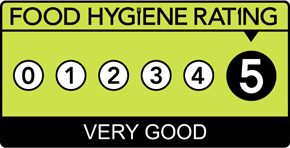 Sign in to save to your favourites.
Opening Hours
The opening hours for Greggs of the Midlands plc are:
Sunday

9:30am - 3:30pm

Monday

7:00am - 5:30pm

Tuesday

7:00am - 5:30pm

Wednesday

7:00am - 5:30pm

Thursday

7:00am - 5:30pm

Friday

7:00am - 5:30pm

Saturday

8:00am - 5:30pm
Telephone: 01536 515265
Website: Visit Website